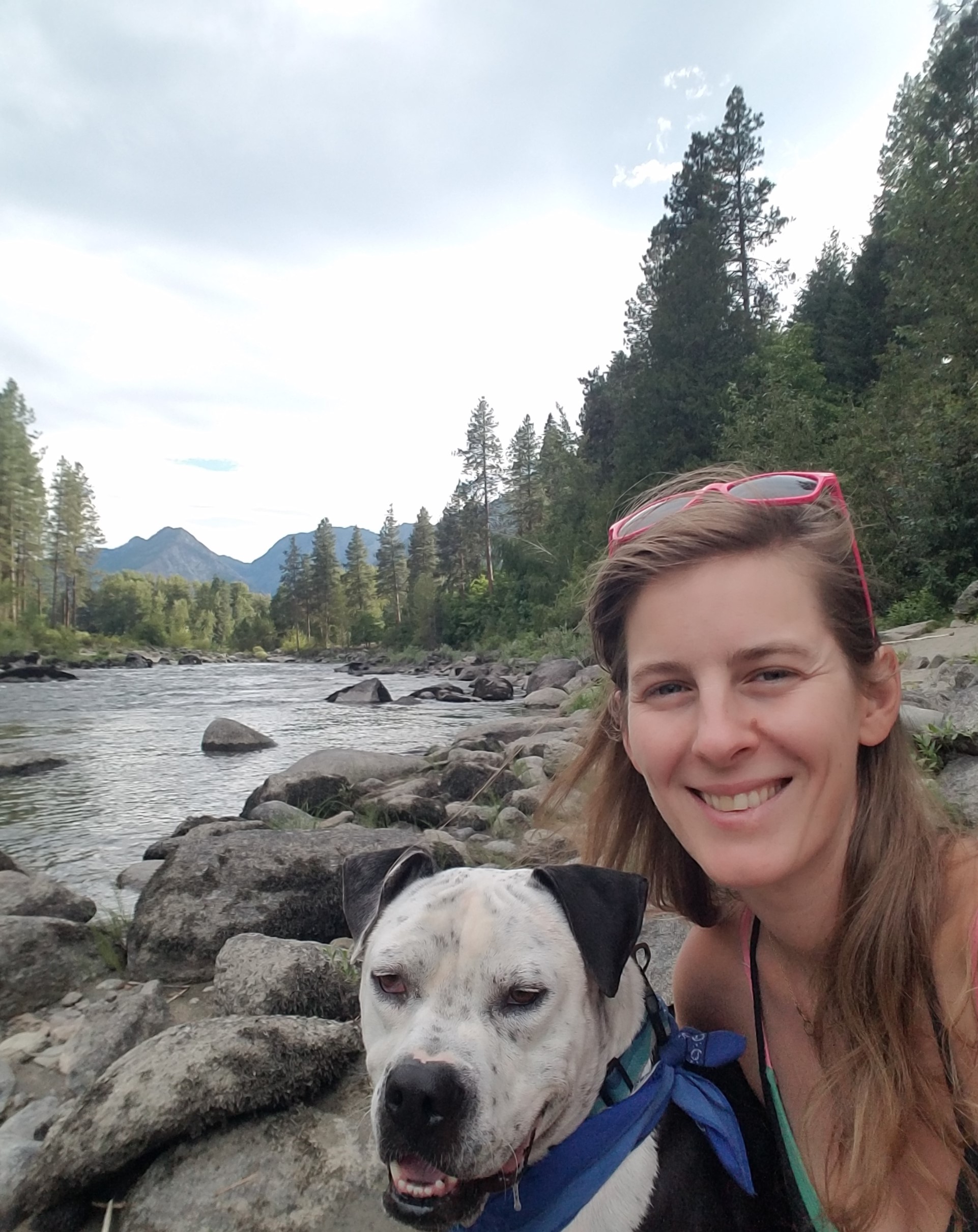 Megan Cavassa
Founder & Trainer
A little bit about me! I began my dog training journey with my Newfie/Lab mix Annabelle when I was just a kid. Sit, Down, and Shake were our first skills and I showed them off to anyone I could find. As a nature lover, I have always felt a deep connection and easy communication with animals, especially dogs. I have always been able to read the body language and mood of the dogs in my life.
Years after those first simple tricks with Annie, I began my formal education in dog training. In 2010 I began my year-long training program and externship, learning to train with the L.I.M.A.(least intrusive, minimally aversive) philosophy and positive reinforcement techniques. Through these teaching styles, I learned that communication, trust, and consistency between dog and owner are the key cornerstones for behavior modification and obedience instruction.
After graduating in 2011, I worked with doggy daycare centers, the Seattle Humane Society, and Wenatchee Valley Humane Society before starting my own dog training service here in the Greater Wenatchee Valley.
Today I enjoy helping dogs and owners learn those same skills Annie and I started on so many years ago, Sit, Down and Shake and all the new ones I've learned since then.
Obedience instruction and behavior training is a wonderful experience that will bring you and your dog clearer communication and a closer trusting bond. It will provide the solid foundation for the healthy, happy life you and your canine companion can share together. Call now and learn to "Speak Fido" today!